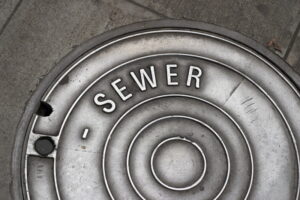 A clogged drain is never fun to encounter. Even just a slow drain can mess with your entire day and it will only get worse. But while a single clogged drain can throw off a good number of your plans, a sewer line clog can easily ruin your week.
So how do you handle a sewer line clog? We can promise you that a chemical drain cleaner isn't going to help you in this situation.
Sewer line clogs are a big issue because they are going to impact the home as a whole. What's more, they aren't easy to address. If you start to notice signs that you are dealing with a sewer line clog, or you think you may have a sewer line clog, it is worthwhile to call an expert on our team to help with your plumbing in Reston, VA.
3 Indicators You Have a Sewer Clog
Be on the alert for these warning signs so that you know if and when it might be time to talk to a professional plumber.
You have multiple clogged drains. Drain clogs aren't uncommon. What may be a bit more uncommon is when you have more than one drain in the house that is draining slowly or completely clogged at the same time. This could be bad luck of course but, more often, it is a sign that your drains aren't the parts of the plumbing system that are clogged.
The home smells like sewage. When your sewer line becomes clogged with debris and waste, it may end up allowing the substances in that clog to create odors that eventually reach back up into the house. If you notice sewage smells coming from one or more drains in your home, it may be tie to talk to an expert plumber.
Wastewater is reentering your home. When your sewer line isn't allowing any of the wastewater from your home to escape, that wastewater has to eventually go somewhere. If the clog is bad enough it may end up returning to your home through any of the drain lines in your home such as your toilet or bathroom sink.
Inspecting the Sewer Line
While finding the warning signs we've listed above is a great way to determine if you might have a sewer line clog, the number one way to determine if this is the key problem in your house is with a video pipe inspection. Performed by a professional, these inspections allow your plumber to get a clear view of where the clog is and how bad it is. It can even help them determine if it is a clog at all (sometimes a clogged sewer line is caused by invading tree roots).
Clearing the Sewer Clog
Once your plumber has figured out what the source of the clog is, they can form a plan to address it properly. One highly effective way is through hydro jetting. This uses a high-powered jet of water to break up and blast away debris.
The sooner that you get your appointment set with a plumber to address the clog in your sewer line, the sooner you can get back to your regular day-to-day tasks.
Contact the expert plumbers at McDaniel Service, Inc today to get started. Service is our middle name.