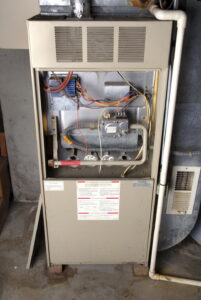 When the new year rolls around, there's always time for reflection as we turn toward the future. Sometimes people make new resolutions that will help them stay healthy, happy, and keep their finances in check for the coming year. Other people just like to enjoy the relief that comes with the end of a difficult year or the excitement of what might be on the horizon.
While it might be a bit of an awkward time for heating systems, since you've already likely been using your old one for a few months at this point, it's a good idea to reflect on your home's heating too. How is your heating system doing? Are you finally ready to switch to an all-electric heating unit, or are you ready for a gas furnace upgrade?
It's not uncommon to start evaluating whether a replacement heat pump or gas furnace installation in Manassas, VA might be the right call for you.