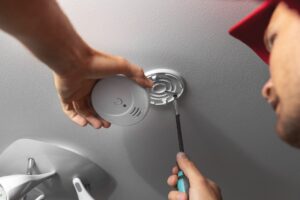 There's one component in your furnace that just doesn't mess around–that's the heat exchanger. It might sound like a simple component like the ignition or the flame sensor, but the heat exchanger is arguably one of the most important components of your heating unit. It basically separates a dangerous furnace from a safe one, and it's used every single time your furnace turns on.
In order for your furnace to heat your home, it needs to exchange heat between two places. At first, your furnace burns gas and heats up the air around it, but that air is terribly contaminated. Carbon monoxide, smoke, gas, and soot are floating around inside your furnace, so the heat needs to be transferred into fresh air that you can breathe safely. That's where the heat exchanger comes in.
So, let's talk about how important a furnace repair in Alexandria, VA might be if it includes your heat exchanger.