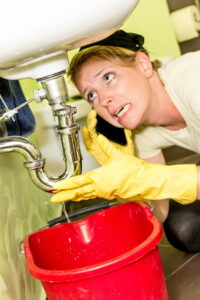 Having a leak is a problem. Having a leak that is allowed to go unchecked for an extended period of time and do damage to your home is a bigger problem. When it comes to leaks in the house, getting them repaired sooner is always better.
It can be hard to tell when you have a leak in your plumbing in Alexandria, VA though. Thankfully, the team at McDaniel Service, Inc is happy to help you out. To start, we want to teach you about the warning signs that you can check for that may indicate a leak. If you notice any signs that apply to your home, you can then reach out to our team for leak detection and exert repairs.
Ready to get started? Read on and then call us for professional plumbing repairs.