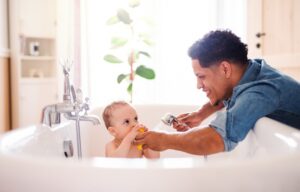 The idea of being without reliable warm water in your home isn't a fun one. Thankfully, it isn't something that anyone in our area should ever really have to face. There may be a brief period when an old water heater fails and leaves you without warm water for a couple of days but this is resolved with a new water heater installation in Springfield, VA.
If you are in a situation in which you are getting a new water heater installed in your home, you'll want to make sure the job is done right. Hiring the right team for the job is a vital aspect of this. Schedule your appointment with McDaniel Service, Inc. to rest assured that you are in good hands. But that is only half of the equation. You need to make sure that you have the right water in your house to serve your needs.
Here is what you need to know about choosing a tank or tankless water heater for your next home system.