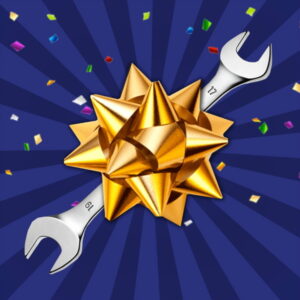 Temperatures are starting to get warmer and warmer. As things heat up, it can feel like a nice bit of relief from frigid weather. But then suddenly we could see a week of sweltering temperatures when we need to depend on our air conditioners to keep things livable indoors.
What happens though if you were to turn on your AC and it barely works? That certainly wouldn't be a good experience to have. Thankfully this should be avoidable. If you haven't already, you should schedule your AC maintenance in Springfield, VA to prevent problems from happening ahead of time.
What Happens During a Maintenance Appointment?
Maintenance is a service that our team is happy to provide for people throughout Springfield. This is because the service is going to help prevent a lot of problems when the heat really starts to ramp up. When you schedule maintenance with a professional you can expect them to accomplish tasks that allow your AC to operate at its best. This can include:
Checking and cleaning system coils.
Checking refrigerant pressure.
Tightening any loose parts.
Lubricating dry motor belts.
Checking and changing out your system filter.
Checking thermostat calibration.
Testing the system to check for inefficiencies.
How Maintenance Benefits Your Air Conditioner
When you schedule system maintenance on a yearly basis (or twice a year for a heat pump) it really benefits the system. These benefits include:
Better energy efficiency: Maintenance prevents a 5% loss of efficiency each year.
Better system performance: A well-maintained AC is less likely to run into problems that make it hard to cool your home.
Fewer repair needs: Maintenance can help prevent up to 85% of the repair needs that your AC might need over the course of its lifespan.
Why You Should Book Your Tune-Up Now
We are still in the spring season which means that it is prime time for people to get their AC maintenance taken care of. And it's not too late for you! While our calendars may be looking up there is still time to get the maintenance that you need to ensure you get the best performance from your air conditioner during the summer. The sooner you get the service, the better. The more time that passes the harder it will be to get your ideal date and time for a technician to come provide that tune-up.
Enjoy More With an Annual Maintenance & Inspection Agreement
Annual maintenance for your air conditioning system is already highly beneficial. But we like to make sure to offer every possible benefit to our customers. That is why we provide a maintenance agreement. When you sign-up for our Annual Maintenance & Inspection Agreement, it makes maintenance better and easier than before with added perks like:
Priority scheduling
20% service discounts
Extended warranties.
And more!
Sign up for a maintenance plan today to get the best care for your home comfort and your HVAC system.
HAven't scheduled your yearly tune-up yet? Don't delay any more! Contact McDaniel Service, Inc to get an appointment before the real heat arrives. Service is our middle name!