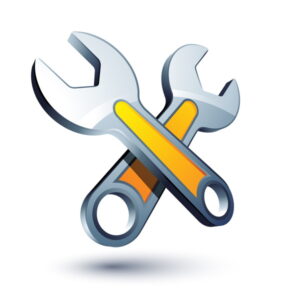 Things are starting to heat up as we enter summer. While is great news for those of us looking to enjoy picnics, BBQs, days at the pool, and other outdoor activities, it may not be the best news for trying to keep the house cool. Staying comfortable when you are at home is a reasonable desire–it shouldn't be a huge struggle. If your air conditioner isn't getting the care that it needs that the goal of cooling your home may be harder than it needs to be.
The best way to ensure that you get the best performance from your AC this summer is to schedule professional AC maintenance in Springfield, VA. We offer great quality tune-ups for AC systems in the area. Here is what you need to know about this service and how it can help you.
What an AC Tune-Up Provides
Tune-ups are different than repairs. This is because they address the issues that would otherwise cause repairs while they are still small. Here are some of the tasks that are going to be taken care of during your annual tune-up service:
Changing the air filter
Checking evaporator coil and condensor coil.
Checking condensate drain pain.
Lubricating motor belts, bearings, etc.
Testing and optimizing refrigerant pressure and temperatures.
Checking and optimizing thermostat calibration.
Tightening loose parts and inspecting electrical connections.
The Perks of an AC Tune-Up
Schedule regular air conditioning maintenance is going to provide great benefits for your system and your home comfort. Here are the best perks that you can expect, even if your service is knocked out later than usual.
Improved energy efficiency. When you schedule air conditioner tune-ups each year it will optimize the efficiency level that it operates at. This means less energy use without hindering your overall comfort. Without maintenance, your system will lose a certain percentage of efficiency each year.
Better system operation. Maintenance is also going to help your system operate more effectively. This is because this service will address the issues that would otherwise hinder your system's ability to cool your home. From changing a clogged air filter to tightening a loose screw in the AC fan, these tasks are all helpful for your system's operation.
Longer AC lifespan. The less your AC has to fight to do its job, the longer it will last. With maintenance, your AC is likely to last several years longer than it would otherwise. This can mean it surpasses the 10-year mark and gets to 15 years old before needing to be replaced.
Fewer system repairs. Regular maintenance will also reduce the number of repairs that your AC system may need over the course of its lifetime. This is because those small issues are addressed ahead of time before they escalate into repair needs.
Come to Us For AC Maintenance Services
When you need to get your air conditioner maintained, you can come to our team. The pros at McDaniel Service, Inc provides safe and high-quality service at a reasonable price.
Contact McDaniel Service, Inc to schedule an appointment. Service is our middle name