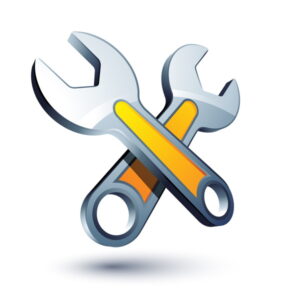 There are a lot of benefits that come from getting maintenance each year for your heater. This service is something you can think of as being like those yearly dentist office visits: they help keep things in better condition and prevent bigger problems.
And preventing those bigger issues comes with a secondary benefit: it helps keep your heater working safely. This is because some of those issues can become safety hazards that can harm the people in the home. If you haven't scheduled heater maintenance in Alexandria, VA then it is a good idea to do so now in order to guarantee the safe operation of your heater along with other benefits we'll talk about below.
Regular Maintenance Keeps Your System Running Safely
We really want to emphasize how helpful maintenance is in keeping your heater operating safely. This applies to all kinds of heating systems from heat pumps to both gas and all-electric furnaces.
Heating systems can develop a wide range of problems over the years. Maintenance can keep these problems to a minimum. This means it can help you avoid some of the bigger repairs that might pop up and pose a threat to your home such as major refrigerant leaks, dangerous electrical issues, and even cracks in your heat exchanger. By keeping issues small, maintenance goes a long way in preventing dangerous developments in your heater.
Regular Maintenance Offers These Benefits Too
Safety isn't the only benefit that comes with regular annual maintenance. When you schedule this service with us you'll also enjoy:
Better system operation: A well-maintained heater will have less trouble doing its job. This translates to better performance from the system and better comfort throughout the house as a result.
Better system efficiency: You won't want to run your heater if it costs you an excessive amount of money to heat the house. Thankfully, maintenance improves your heater's energy efficiency, which helps keep your energy bills manageable.
Fewer repair needs: That's right. Not only doesn't maintenance prevent safety hazards from developing but it also helps prevent repairs by and large. Regular maintenance can prevent up to 85% of the repairs a heater might need over its lifespan otherwise.
Longer system lifespan: Another great benefit of annual maintenance is that it reduces the impact of regular wear and tear on your heater, helping it last years longer before it needs replacement.
Warranty validation: If your heater came with a manufacturer warranty, you'll want to keep it valid for as long as possible. Maintenance is often required to do this so make sure to schedule your tune-up each year.
Schedule a Tune-Up and Sign-Up For Our Maintenance Plan
You can book a maintenance appointment with our team to get service in the near future. You can also make things even easier and more beneficial by signing up for an Annual Maintenance & Inspection Agreement. Whatever you choose, you can count on us to provide the work you need.
Service is our middle name. Schedule your tune-up with the pros at McDaniel Service, Inc