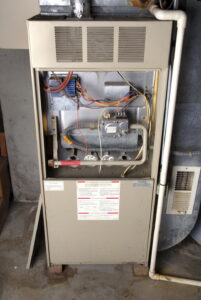 When the new year rolls around, there's always time for reflection as we turn toward the future. Sometimes people make new resolutions that will help them stay healthy, happy, and keep their finances in check for the coming year. Other people just like to enjoy the relief that comes with the end of a difficult year or the excitement of what might be on the horizon.
While it might be a bit of an awkward time for heating systems, since you've already likely been using your old one for a few months at this point, it's a good idea to reflect on your home's heating too. How is your heating system doing? Are you finally ready to switch to an all-electric heating unit, or are you ready for a gas furnace upgrade?
It's not uncommon to start evaluating whether a replacement heat pump or gas furnace installation in Manassas, VA might be the right call for you.
5 Good Reasons for a New Heater
Let's cut right to the chase. In order to evaluate whether your home is ready for a new heating system or not, it's important to look at your lifestyle and some of the preferences you might have. Many customers simply might be unhappy with their old heating systems or, for whatever reason, you might just be without a heating unit right now. Either way, our team can get you set up with a good system that keeps you warm and cozy all year long.
Your old heating system is broken. Perhaps when you start up your old electric furnace, it rumbles, grinds, or shakes as it's barely able to provide any heat at all. That's what we'd call a furnace that's on its last legs, and either a repair or whole system replacement is going to make all the difference.
You don't have a heating unit. For whatever reason, possibly due to a move or some kind of financial situation, your home might be without a heater right now. Well, we can quickly and affordably get you set up with a simple heating system, from a high-efficiency gas furnace to an electric furnace or heat pump in record time.
You're ready to switch from gas to electric, or vice versa. With homes quickly becoming all-electric, we've seen many customers make the switch from gas to electric. We've got plenty of high-tech heat pump systems ready and waiting for any customers willing to take the plunge!
You're unhappy with your old system's efficiency. Are you nervous to check your heating bill every time it comes in the mail? This could be due to a deteriorating heating system and suffering efficiency levels. A new heating unit that's rated high enough will provide better heating with less energy consumption.
Your home simply isn't comfortable enough. If you're constantly fiddling with the thermostat, then you might need to invest in a more robust heating system that can handle your comfort preferences. Our team has you covered with newer and larger systems powerful enough to keep you warm.
Service is our middle name! For a new heating system that you can count on, contact McDaniel Service, Inc.