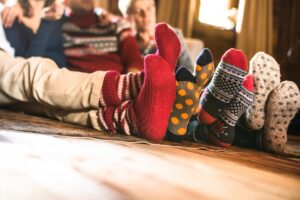 We've written a lot about the types of services we provide, to the point where customers know us pretty well. We're a dependable team that can provide plumbing and HVAC service with high-quality results, that's pretty much a given. But what we've learned from talking to customers and people in our area is that the search for help isn't just as simple as calling the team that comes up first when you search online.
There has to be a good reason (or several good reasons) why you might choose us over everyone else when looking for heating services in Alexandria, VA. Perhaps it's our 24-hour emergency services hotline that picks up the phone when no other company will. Or maybe it's the fact that our workmanship far exceeds the work that's done by any other team you've called.
Regardless, we want to make the decision easy for you. Let's talk about why you might choose our team over another one in the area.
Licensing and Insurance
Let's start with some of the most important reasons to choose our team over others. All of our technicians and plumbers are licensed and insured, meaning you're not liable at all for any problems that happen that are our fault. This is a big bonus for choosing a professional team over an amateur.
Sure, you might have a family friend that's very smart and can probably do small fixes on your car, but if they try to fix your air conditioner or fix a pipe leak in your plumbing, you might be held liable if they mess something up.
With us, you don't have to worry about any of that, and you can always know that our licensed professionals have the best training and certifications required.
Free Estimates and Accurate Cost Analysis
Look, we understand that this is a business and that a lot of plumbers and HVAC technicians are in it for the money. This sometimes leads to bad business practices and some shady strategies, like charging more than what was given as an estimate.
We don't do that, mostly because we just don't believe it's right. We give accurate, free estimates and cost analyses for your HVAC and plumbing systems that are based on science and data we've collected. We won't make assumptions and we won't just assume you can pay more than what you agree to. This alone is a good reason to go with us–you can trust us.
Superior Workmanship and Reliable Service
When an HVAC technician leaves your house after fixing your gas furnace, wouldn't you be upset if the system broke down a year later? Reliability and workmanship are important parts of this industry, and our team makes sure that when we fix your system, we fix it for good. In the case of gas furnaces, good workmanship can mean that your system runs more safely and efficiently, which is a good thing for you and your family.
Both HVAC and Plumbing in One Place
It's also just easier to call us! We offer both plumbing and HVAC services at one central location, so you don't need multiple numbers in your phone. Just give us a call and tell us about your plumbing and HVAC problems, and we'll be there to help!
Contact McDaniel Service, Inc for help today. Service is our middle name!