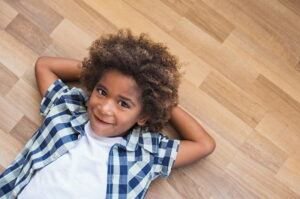 You want your air conditioner to run effectively for as many years as possible. This isn't a hard fact to guess at–we all want that! But the reality is that no air conditioner, even the most modern one, is going to last for as long as it can without a little backup.
This is what air conditioning maintenance in Arlington, VA is for! Maintenance is a service that helps your AC operate the way it is supposed to for as long as can be expected. This is why we believe this service is one of the most important things you can schedule for your cooling system.
Let us explain how maintenance helps your AC and why it is so important to your system, your comfort, and your budget.
Maintenance and Repairs: What's the Difference?
Maintenance can be viewed as a preparatory service along with a preventative one. This service helps to ensure that your system is ready to perform at its best during the long, hot summer days. A tune-up also helps to prevent a good amount of the possible problems that could pop up.
In contrast, repairs are a service that, while vital, is scheduled in reaction to a problem that has already started to negatively impact your home comfort.
How Maintenance Benefits You
Maintenance is going to be highly beneficial to you and your comfort in more than one way. Let's look at those benefits now so you can see why we say this service is so important to schedule each year.
It prevents a loss of efficiency: When you schedule maintenance for your AC system each year, it helps it avoid a loss of up to 5% of its efficiency due to the impact of wear and tear. This gives your system a better start to the season and makes it more reliable.
It optimizes your AC's effectiveness: Maintenance will also help your system perform more effectively. The small issues that may have developed after last summer, such as loose parts or dirty components, are addressed which prevents them from hindering the cooling process.
It prevents a rise in your energy costs: as you may have guessed, preventing a loss of efficiency is also going to prevent a rise in your energy bills. You want your energy bills to remain as stable as possible over the years to make budgeting a little easier so this is great news.
It prevents a majority of repairs: Last but not least, maintenance can help prevent up to 85% of repair needs that an air conditioner might need otherwise. This will help you save time and money in the long run.
So, have you scheduled your maintenance appointment yet? If not, now is the time to get your visit tune-up scheduled!
You can rely on the technicians on our team to get your AC tuned up and ready to provide you with the best comfort possible this summer. You can even sign up for our Annual Maintenance & Inspection Agreement to get added perks like discounts on repairs and priority scheduling.
Service is our middle name. Contact McDaniel Service, Inc to schedule your appointment now.